Living Room Remodeling Ideas
April 19, 2010-
21 December 2010- Living room or family room where we spend most of the part of our day (of course when at home) has to be comfortable, cozy and clutter free along with being beautiful. If you somehow do not find your living room design fulfilling these expectations, you are in need of some living room remodeling ideas. You can get many a types of living room designs through various
living room furniture styles
like traditional, antique, rustic or contemporary living room.
However, only living room furniture is not sufficient. You have to induce some creativity and think beyond the established norms to get a really stunning living room remodeling done! Here are some living room remodeling ideas with pictures to help you in your living room remodel project.
Living Room Remodeling with Room Dividers
Room dividers not only create specific spaces for various needs but also can be a great idea for a whole new room remodeling! You need not to buy actual room dividers for your living room remodel. You can use the
cabinets
, book shelves, library systems- all can be great room dividers for a great living room design.
Living Room Remodeling with Floor Change
There can be many ways to change your living room flooring. It can be a floor-level change in the sense that you can elevate a portion of your living room floor or you can even go for an altogether different style of flooring. For example, if you have tiles flooring and you want to get your living room remodel done for floors, you can opt for a wooden laminate flooring as shown in this picture!
Living Room Remodeling with Partial Walls
Partial walls in a living room will create openness. If you want your room remodeling in such a way that it opens up the room-to-room flow encouraging family members' engagement with each other, you should limit the number of walls that define separate spaces. You can have a wall which drops like a curtain from the ceiling to the floor. It will offer a backdrop for dining but will permit the flow of light and views. Alternatively, you can even have an L-shape knee wall wraps around your
entertainment unit
to enhance the acoustics.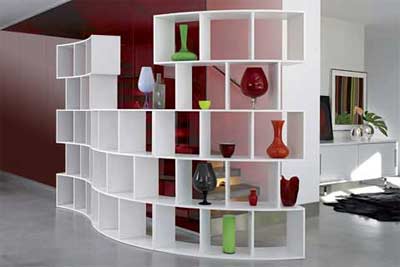 Living Room Remodeling- Room Divider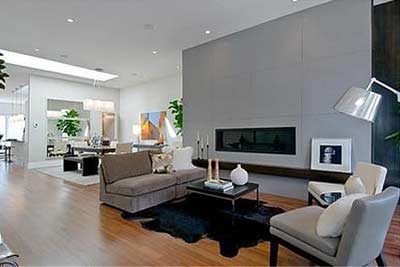 Living Room Remodeling- Partial Wall
Living Room Remodeling with Fireplace
You can use fireplace for your family room remodeling. They not only make your room more beautiful but also divide the space for better. A floor-to-ceiling double-sided gas fireplace can divide a long, narrow living room into sitting and dining areas. Glass panels inserted into one wall of living room also will look good.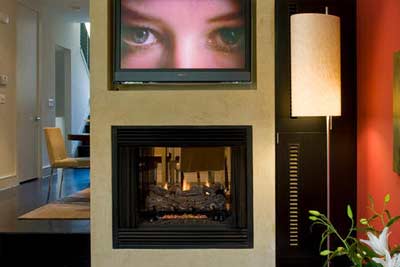 Living Room Remodeling- Fireplace
Living Room Remodeling with Fabric Wall
Look at the below living room remodeling picture with a temporary fabric wall hung in style! How unique will your living room look when you incorporate this room remodeling idea. You can make a separate sitting area encircled by such a temporary fabric wall or place a bed for
couch
for relaxing.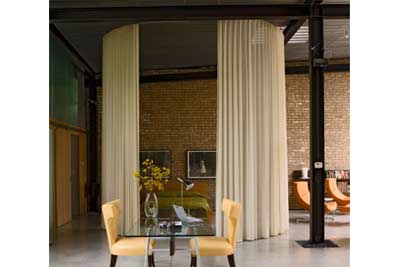 Living Room Remodeling- Fabric Wall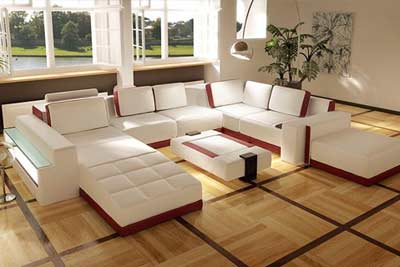 Living Room Remodeling- Flooring
These were only some of the unique living room remodeling ideas. You can think of such many more living room makeovers and design your living room in fabulous ways. One such living room remodeling ideas is now very popular- the accent walls. Read the
Rules For Accent Walls and Living Room Furniture Placement