Modern Living Room Curtain Ideas
Modern living room curtains should be in plain fabrics and primary colors. However, modern home decor rules also allow you to go wild with your imagination and mix and match colors and curtain styles with other window treatments like blinds. See these modern curtain pictures and get useful ideas about living room curtains!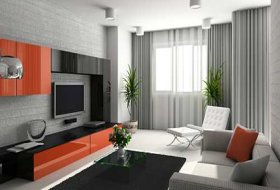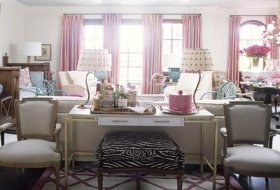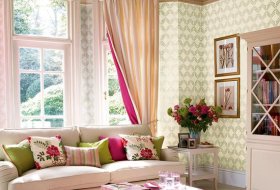 A living room that has doors and windows outside will look better with double sided curtains. Quality lining to these living room curtains also increase their life. To create a soft atmosphere in living room, vibrant colored curtains in soft fabric such as satin or plain voile curtains can also be used. If not using vibrant colors, the plain colors in stylish curtain designs like eyelet curtains can be hung with various decorative aspects like tassels and tiebacks. They give a dramatic stylish look to living room curtains. Decorative curtain rods and other curtain accessories like curtain rod finials can bring a touch of elegance to your living room decor.
Ultra Modern Curtain Ideas for Living Room
If you have a large living room, you can even think of using modern curtain as a divider and bring a mysterious feel to the whole living room. You can even use the floor length modern curtain- the sheer curtains to bring an extra xharm to your modern living room.
These were some modern living room curtain ideas for bringing in the contemporary look to your living room decor. For understanding more about modern decorating ideas, read
Modern Interior Design, Furniture & Decorating